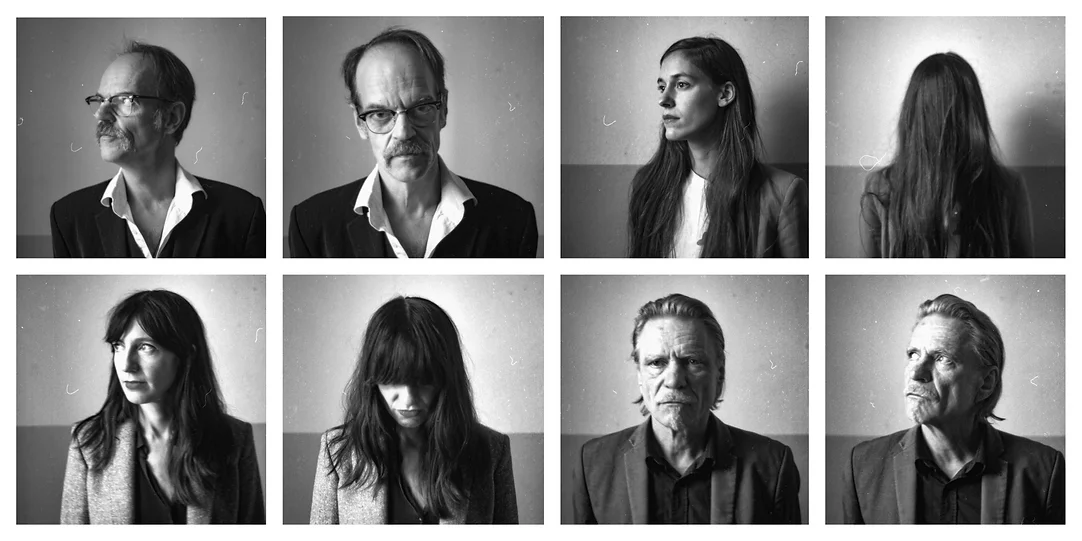 A last drink on one of those lazy days in April. A slight heaviness lies in the room. An electric chamber orchestra plays melodies full of mysteries. Dark, dissonant music for nighthawks. A sad seriousness that hardly fits into this silly time that surrounds us so mercilessly.
The musical influences merge into a Sound Noir carried by guitarist Mika Bajinsk's timelessly glacier-melting voice. With cellist Marie–Claire Schlameus, double bassist Yoyo Röhm (Mick Harvey Band/Martin Dean) and Kristof Hahn (Swans/Pere Ubu) on lap steel guitar, Bajinski heads a band that can confidently point to a wealth of musical experience and should be considered the most interesting new band to come out of the Berlin swamp at the moment.
NOUS, the debut LP (Grand Chess Records) by Sometimes With Others, is a mature mixture of classical instrumentation and experimental interludes with a love for effect that need not fear great comparisons. Sometimes With Others are more complex and at the same time more open than their taciturn colleagues Bohren & der Club of Gore and a comparison of Bajinski's sonorous voice with that of Nico is almost too obvious. Such comparisons, however, are quickly shattered by the uniquely dense sound, which will sweeten the sunrise for all creatures of the night.
A soundtrack for all friends of the night, the loneliness in a hotel room, staring at the fridge and the daily waiting for the darkness.
- Stefan Ernsting (www.popmoderne.de) ​